Sebnem Umman
BSc in Computing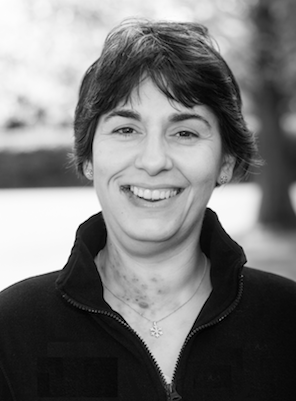 I enjoyed everything I learnt, and I have continued to learn even when my course ended.
Brief career to date
I started my career, within a commercial team, working in the textile industry, following my fist degree in International Business and Marketing. I then worked for a manufacturing/mechanical engineering firm for over ten years. In my final years there, I was asked to join a taskforce team, implementing a Europe-wide digital transition initiative; analysing, designing and testing various components of an enterprise level integrated software platform. It was then that I became more interested about the future reach of information technology and decided to return to study. During my studies, I also had brief experiences working for property auctioneers; managing sales for an educational management firm and teaching Economics for MBA students.
I am currently actively involved with the British Computing Society London Central Branch Committee to keep me in touch with the topics that are of interest to me and most businesses.
What made you decide to study for a qualification in computing?
Automation in most large scale secondary industries is nothing new. However, after having spent many years working in relatively complex traditional industries, I could see a great opportunity in the future role of technology to help deliver quality, add value and above all enable organisations to provide a better customer experience. I decided to invest time in understanding its implementation. Initially, while still at work I took on a foundation degree in Web Technologies, then followed it through to the BSc Computing; the qualification itself has not been the main objective - though it was nice to have that in the end. What drove me to study computing were curiosity, the experience of learning something new and an area of study which, I believed would be very relevant to the next few decades to come.
Why did you choose Birkbeck?
I chose Birkbeck for two reasons: First, because it offered the opportunity for me to work and study at the same time. Second, because Birkbeck is federated to the University of London, it provided assurance for access to a pool of experts and exchange of best teaching practices.
How did your qualification help you in your career?
It has made me become more selective about who and what I would like to engage with for the second half of my career. Currently technology skills are good to have if they are offered to the market at Level 3 and 4 and developed on the job. The firms are not used to being offered experienced professionals taking time off to engage with technology. I think it will be some time before we see organisations transition into knowledge enterprises.
Did your time at Birkbeck help you in other ways?
I came across quite a few other students who have taken time off mid-career to return to study. Unfortunately, quite a few of them gave up too soon. In my final year of studies, I was asked to mentor couple of first year students and am pleased to say they have been successful.
Birkbeck, similar to other academic institutions, is home to many valuable staff who are passionate about their specific areas of study. I also had the opportunity to get to know some of them in person outside lectures through my election as student representative for two years.
Above all perhaps my time at Birkbeck helped me to become very aware about the necessity to manage any technology initiative, and be critical about the uses and abuses of it by individuals and organisations.
Which parts of your course were particularly enjoyable or useful?
As is usual, the subject becomes more interesting as the learning advances. The concepts supersede previously acquired ones and this enables the students to eventually – if they make it to the end - form a bigger picture of the course content. I found this to be true with my course at Birkbeck as well. I enjoyed everything I learnt, and I have continued to learn even when my course ended.
Further information