Mariano Tufro
MSc in Computer Science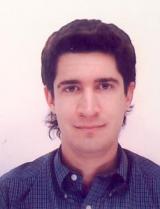 I am now looking to do another MSc at Birkbeck.
Computers have always fascinated me, and when I recognized the importance of technology in my current role in Learning and Development, I decided to match this personal interest and pleasure with current trends in distant learning.
The MSc in Computer Science was engaging, thorough, superbly taught and cutting-edge, including topics like Adaptable and Adaptive Web Systems, which allowed me to have a new perspective on how people learn, and use virtual training to cover hundreds of employees in more than 50 countries, increasing the coverage of training and reducing costs. I also look after the Technology Infrastructure department, so the MSc has allowed me to earn a seat on the table. All of this merited a promotion to Vice President, so I couldn't be happier! I'm now looking to do another MSc at Birkbeck in Organizational Behaviour.
Mariano Tufro - Learning & Development Manager, Corporate Centre - Citi O&T EMEA.
Further information