Computing Women @ BBK
The Department of Computer Science and Information Systems (CSIS) is one of the earliest computing departments to be established in the UK, and its foundation in 1957 is celebrated by the annual Andrew and Kathleen Booth lecture. The department provides a friendly and welcoming space for learning and working, fully embracing Birkbeck's mission of inclusivity in higher education. Many of our students study part-time in the evenings, combining their studies with work, volunteering, caring or other responsibilities during the day. However, we also offer some day-time classes, so that most of our undergraduate and postgraduate degrees can be followed full-time as well. The department is therefore abuzz with learning activities throughout the day, and well into the night!
ComputingWomen@BBK brings together staff working in CSIS and students studying on our courses with the aim of promoting and supporting women's careers in Computer Science and IT. We organise networking, social and discussion events, and we also support the department's outreach activities into schools, communities and workplaces.
Birkbeck has a range of policies to promote well-being, equality and work-life balance for staff, listed on the College's website. For prospective and current students, MyBirkeck provides links to information about study, career, disability and other support services for students.
Women staff and students speak below about their experiences of working or studying at Birkbeck:
---

Michelle Conway (Alumni Student) studied a part-time masters in Data Science with Birkbeck in 2017 while working full-time as a Senior Statistician. She felt extremely well supported by the academic staff and received excellent assistance for her dyslexia. The masters allowed Michelle to upskill in programming and learn more machine learning algorithms. Her increased technical capabilities laid foundations to working with the latest technology in the data industry. Her masters thesis was based on a real-life industry data science problem using NLP on chatbots to classify conversations. Michelle currently works as a Lead Data Scientist for Lloyds Banking Group and was selected as the top 20 in Data and Tech for the Women in Data network.
---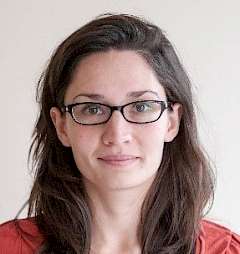 Veronica Cucuyiat (Postgraduate student) has spent her first two years at Birkbeck studying for her part-time Masters in Learning Technologies. She has always felt extremely well supported in her long-distance study. The university balances out easy and quick logistics, extensive online resources available at all times with great evening lectures taught by very high quality lecturers and face to face support should you need it. All aspects of university life have been thought through the perspective of busy students, some living far away, some with full time jobs, some with families who seek high quality learning to complement their lifestyles. Veronica was particularly made to feel at home by all the gender inclusivity efforts Birkbeck makes to attract an equal number of women and men to its courses. Having finished her part time masters, she has now been awarded a full time Bloomsbury PhD studentship to continue her studies at UCL and Birkbeck with two great supervisors and everything she needs at her disposal to succeed in her studies.
---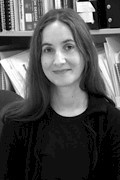 Beate Grawemeyer (Postdoctoral Researcher) joined Birkbeck in 2013 as a researcher on the award-winning iTalk2learn project, funded by the European Union. She especially enjoys the interdisciplinary culture at Birkbeck. This enables her to collaborate with people ranging from pedagogical experts to psychologists in order to develop new ways of supporting users/learners by adapting technology to particular user characteristics (such as affective states). Beate is very supportive of Birkbeck's evening university model, that enables studying and working at the same time, as she herself did her PhD (in computer science and artificial intelligence) part-time while employed as a software developer.
---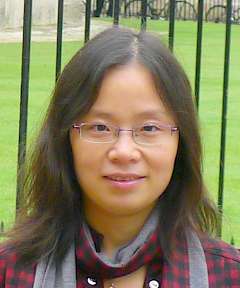 Tingting Han (Senior Lecturer) started in Birkbeck as her first academic post in 2013 when both her sons were less than 3 years old. She has successfully passed her probation in 2016 and has just been awarded her first EPSRC research grant. She is ready to take on further challenges and responsibilities! The mainly evening teaching and flexible working hours makes it much easier to share the childcare with her husband who is an academic in another institute. Birkbeck is indeed a wonderful and family-friendly place to work at!
---

Maitrei Kohli (PhD student) has had an enriching experience at Birkbeck. The biggest incentive for her is the collaborative research environment which has enabled her to pursue interdisciplinary research involving CSIS and the Department of Psychological Sciences. Doing a collaborative PhD has enabled her to greatly expand her knowledge about these fields, engage in a broad spectrum of fundamental and applied research activities, and has polished her skills such as academic writing, public speaking (e.g. giving seminars and talks) and programming amongst others. It has provided her exposure to world-class scientific community. She has also immensely benefited from the 3-year PhD studentship awarded to her. Finally, she is most appreciative for the supportive, inclusive, helpful and encouraging work environment that is in place. The PhD journey can get a bit daunting/overwhelming at times, and at those times she found that Birkbeck's extremely helpful staff and excellent student support services makes things a lot easier.
---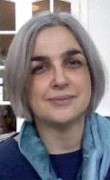 Alex Poulovassilis (Professor of Computer Science) has benefitted greatly from Birkbeck's flexible working culture since joining the college as a Reader in 1999, allowing her to fulfil multiple roles as a full-time academic, mother, partner of another full-time IT professional, and member of an extended family dispersed across several countries! Birkbeck's predominantly evening teaching model has made it easier to share childcare during periods of illness with a partner who works more conventional hours, without impacting on classes or tutorials. She was able to gain promotion to Professor in 2001 while her daughter was still at pre-school age, and to subsequently take on multiple senior roles in the college.
---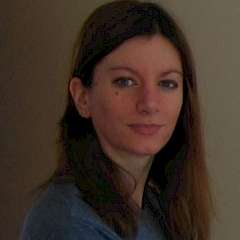 Petra Selmer (part-time PhD student) embarked on and successfully completed an MSc in Advanced Information Systems in 2007 at Birkbeck and, thanks to the evening classes, was able to work full-time as a software architect. Having thoroughly enjoyed the experience of studying for the MSc and having been offered a college research studentship, she subsequently undertook a part-time PhD in the area of flexible querying of graph-structured data. Whilst studying for the PhD, she worked as a software architect at a medical research company and at UCL. As a direct result of the PhD, she is currently employed as a developer working on the design and implementation of the Cypher graph query language at Neo Technology, developers of the world's leading property graph database.
---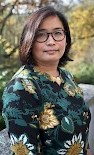 Tara Orlanes-Angelopoulou (Assistant School Manager) joined Birkbeck in 2005 as a programme administrator. Birkbeck's family friendly initiatives and flexible working environment have been of great help to her in keeping a healthy and happy home-work balance after she had her son in 2007. The College has also been very supportive of her career progression. She recently completed her MBA in Higher Education Management which was fully funded by Birkbeck. She plans to take advantage of other leadership training offered by Birkbeck such as the Aurora (Women's Leadership Development) to enable her to develop further her leadership potential. Tara is a member of Birkbeck Astrea, the College's grassroot organisation which supports Birkbeck women in professional and support roles.